Meet the team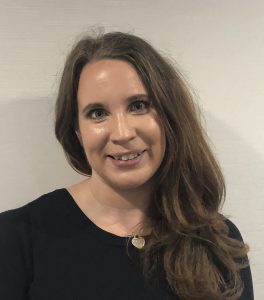 Ms. Madolyn Palmer
Practice Manager
Having worked as a PA for over 5 years, with a special interest in orthopaedics, I wish to make the lives of patients and consultants easier and stress-free. The patient journey is very important to me and I will go above and beyond in making what can be a stressful and anxious time
as smooth as possible.
My family and friends would describe me as caring and energetic, outside of work i love to travel and enjoy music festivals, wine and cheese and games of poker.

Dr. Rony Berrebi
Consultant Anaesthetist
I am a consultant in Anaesthetics and Intensive Care Medicine at the London North West University Healthcare Trust, The Lister Hospital Chelsea and the Circle Reading Hospital.
My area of expertise is regional anaesthesia – Ultrasound Guided Nerve Block. It is a true passion of mine. I hold a Medical Doctorate on that subject, with a special mention from the Jury. Regional anaesthesia allows awake surgery for upper and lower limb procedures. It is THE Gold Standard for postoperative pain management and prevention of chronic pain. Being able to suppress patient's pain after an operation is incredibly rewarding as a doctor. It does make a huge difference on the patient's recovery, specially in orthopaedic surgery, where physiotherapy is crucial for the success of most operations. Physiotherapy can't be done properly if the patient is in pain, putting a healthy recovery in jeopardy.
I teach nerve blocks nationally on the Association of Anaesthetist of Great Britain and Ireland course – as well as in my Trust, where i organise workshops for juniors and fellow consultants.
I represent the anaesthetics department in the Day Surgery Group of the LNWUH Trust, making sure that everything is done to allow patients to go home the same day, pain free and safe.
Regarding Intensive Care Medicine, I am the mentor for echocardiography at LNWH Trust and am the lead and founder of the Septic Shock Team in my Trust.
I am fluent in English, French and Portuguese and speak rudiments of Spanish.
In my spare time, I enjoy playing the guitar, singing and spending some quality time with my better half and my son.